Reliability Improvement IS AN INTegrated PROCESS
The process of Equipment Reliability Improvement starts with an assessment of current systems, using a variety of techniques from data collection, interviews, surveys and focus groups. It is an integrated process that drives continuous improvement cycles.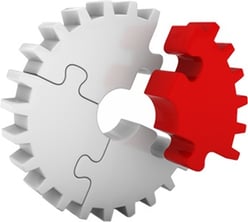 This information will help us work with your team to construct a case for change outlining our key recommendations, and the projected return on investment (ROI) that you may receive from putting these improvements into place.
Next we develop a tailor-made strategy, refine ideas, identify any potential issues and organize everything into a strategic direction. Fractal Solutions will provide the knowledge, software, and processes to assist companies in developing practices and tactics that achieve the best results, even in environments where staff resources are limited.
To effectively implement Equipment Reliability Improvement, companies need a common goal or vision, strong leadership, excellent planning and high involvement between departments and stakeholders.
Sustained Equipment Reliability Improvement is driven by the development of staff resources dedicated and capable of being agents of change. By having these internal team members facilitate the change, cost and dependence on outside resources is reduced.
These change initiatives will be sustained through consistent and frequent auditing of the process, progress and results. The audit focuses on the degree to which the new improvement initiatives are being implemented, and how well the company is adhering to these new practices.
To guarantee long-term results, key systems need to be standardized, documented and improved, and relevant training needs to be given to the parties tasked with these systems. Fractal Solutions brings decades of experience to this process helping companies set-up and manage the Reliability Improvement process. Schedule a call to find out how we can help you get started.